No matter how much time you have to give, you can...
LEARN HOW YOU CAN HELP » www.fostercaremonth.org
Beyond Expectations students complete pilot...
Watch
CLICK HERE TO WATCH EPISODE TRAILERS »
May is National Foster Care Month
Beyond Expectations strives to spread the word all year round … but during the month of May this national campaign helps to shed light on the hundreds of thousands of young people currently in the foster care system. It's okay if you don't know much the system or aren't even really sure what you could do to help. You can start just by taking a moment to stop and learn...
April 21 - 27 is National Volunteer Week!
Thanks to all of our AWESOME and dedicated volunteers who continue to give graciously of your time and talents to help open new doors for so many amazing youth all across the region.  
Students participate in live studio taping of...
Participants share thoughts after the live studio...
Awesome guests on deck for live studio taping
Beyond Expectations welcomes students from across...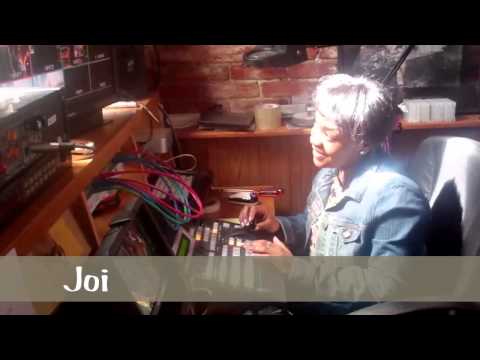 Announcing Beyond Expectations Television...
Send us an email at beyondexp1@gmail.com for additional program details.
Do you believe in youth changing the world?
Global Youth Service Day celebrates and mobilizes the millions of young people who improve their communities each day of the year through service. It's the largest service event in the world, and the only day of service dedicated to children and youth. Learn more »
We're gearing up for brand new programs
Bookmark our site and stay tuned!!!!
New year. New team.
» Click below to learn about our new team of directors.
Leontyne Anglin invited to discuss Teen Film...
Watch
Leontyne Anglin discusses our popular Teen Film Program with host Jill Horner on Comcast Newsmakers
Thanks to all of our students for a wonderful...
Our film screening was cancelled due to Hurricane...
"Our thoughts and prayers to so many of our crew, students, and families across..."
We're excited to showcase the talent of our...
SUNDAY, NOVEMBER 11, 2012 at the AMC HAMILTON THEATERS 24. Seating is limited. ADVANCE REGISTRATION IS REQUIRED.
Beyond Expectations students attend Youth Media...
      October 13 — A group of Beyond Expectations students from the Mercer County Youth Partnership attended the 2012 Youth Media Awards sponsored by WHYY Television in Philadelphia. Our Executive Producer, Leontyne Anglin, was honored to serve as a judge for this year's prestigious awards. The WHYY Youth Media Awards honors the best media produced by youth in grades 6-12 in the...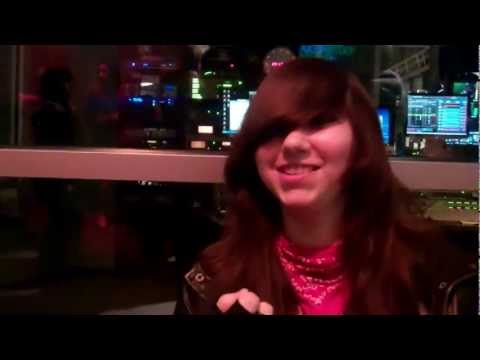 Fall program film shoot is a wrap!
October 6 — Students from the Fall 2012 session completed their original project which was filmed on location in Trenton, New Jersey. Participants in our fall program are members of the Shiloh Community Development Corporation (SCDC). The objective of the SCDC is to bring about change ithrough the delivery of services that positively affect Education, Community Relations, Crime, Substance...
Saturday, September 22 — Beyond Expectations camera instructor, Cathryn Stanley, had an opportunity to use her talents as an accomplished director/producer to capture highlights of the jam packed event. The annual event is hosted by founders of The Three Doctors Foundation, Dr. Rameck Hunt, Dr. Sampson Davis, and Dr. George Jenkins … awesome men who continue to give back! Our...
Summer program film shoot is a wrap!
August 27 — Students from the summer 2012 session completed filming their original project on the set at the Conservatory Mansion in Trenton, New Jersey. The talented group acted, managed audio, lighting, and even filmed a number of their own scenes. Planning is underway for the exciting Film Screening which will take place on Sunday, November 11, 2012.
Saturday, August 18 — Students received a tour of the historic Conservatory Mansion in downtown Trenton, New Jersey before heading upstairs to Soundfusion Studios to lay down original tracks for their film project. Under the direction of sound engineer, Franklin Sanchez, the students created their own music, learned basic elements of sound editing, and provided narration for their script...
Summer 2012 Teen Film Program is underway
Beyond Expectations welcomed 10 wonderful new students from the Mercer County Youth Partnership, Shiloh Community Development Corporation, and other local youth, who are all geared up for the final summer program of the year. During the introductory session, students participated in an exercise to uncover their hidden talents, enjoyed hands-on camera instruction, and presented their ideas for the...
Watch
Special thanks to Camden Riversharks fans!
Thanks to the all wonderful Camden Riversharks fans for your kind donations of notebooks and diairies. Writing is healing and the books will be provided to our upcoming groups of students to capture their thoughts and stories for future film projects. Beyond Expectations was invited on field to address the crowd as our video played on the big screen … and one of our volunteers had a...
Watch
Special thanks to Kristin Segers, director of marketing, and the entire Camden Riversharks organization for the awesome opportunity to participate in Community Monday on July 30, 2012. The young people who attended and our phenomenal team of caring volunteers appreciated the chance to address the crowd and enjoy a great game!!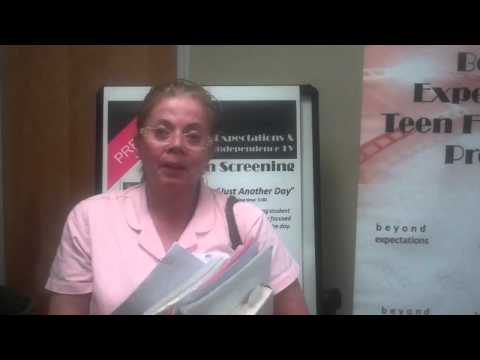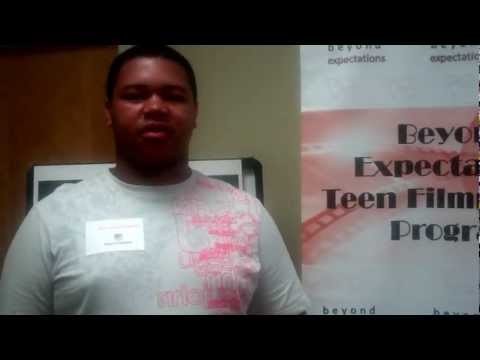 4 tags
Beyond Expectations hosts jam-packed Open House!
July 23, 2012 Beyond Expectations was officially welcomed to the business community at their new Mercer County location by representatives from (l-r): Phly Phorum Metro Toastmasters Club; new partner Family Support Organization; Great Day to be Alive, LLC; Hamilton Mayor's office, AMC Theatres, and PNC Bank.  Local nonprofit organizations from across the county packed the house to...
Watch
6 tags
Announcing our exciting new partnership with...
We're extremely excited about our new partnership with the Mercer County Family Support Organization which will serve as our new business headquarters. Mercer County FSO is a wonderful organization with a dynamic staff that supports, educates, and advocates for families of children with emotional, behavioral, and/or mental health challenges. Beyond Expectations is delighted to offer our...